Transferring Credits
You put in the hard work to earn the credit. Now let it work hard for you.
Contact

Office of University Admissions

Atlanta, Douglas County, Henry County, Macon

Phone: 877.840.8599
Email: enroll@mercer.edu
Applying What You've Earned
Whether you are joining Mercer as a next step to earning your associate degree at community college or transferring after one or more semesters at another four-year institution, we want you to get the credit you deserve toward completion of your Mercer degree. That's why we've made the process of transferring credits as seamless as possible – getting you closer to your degree faster.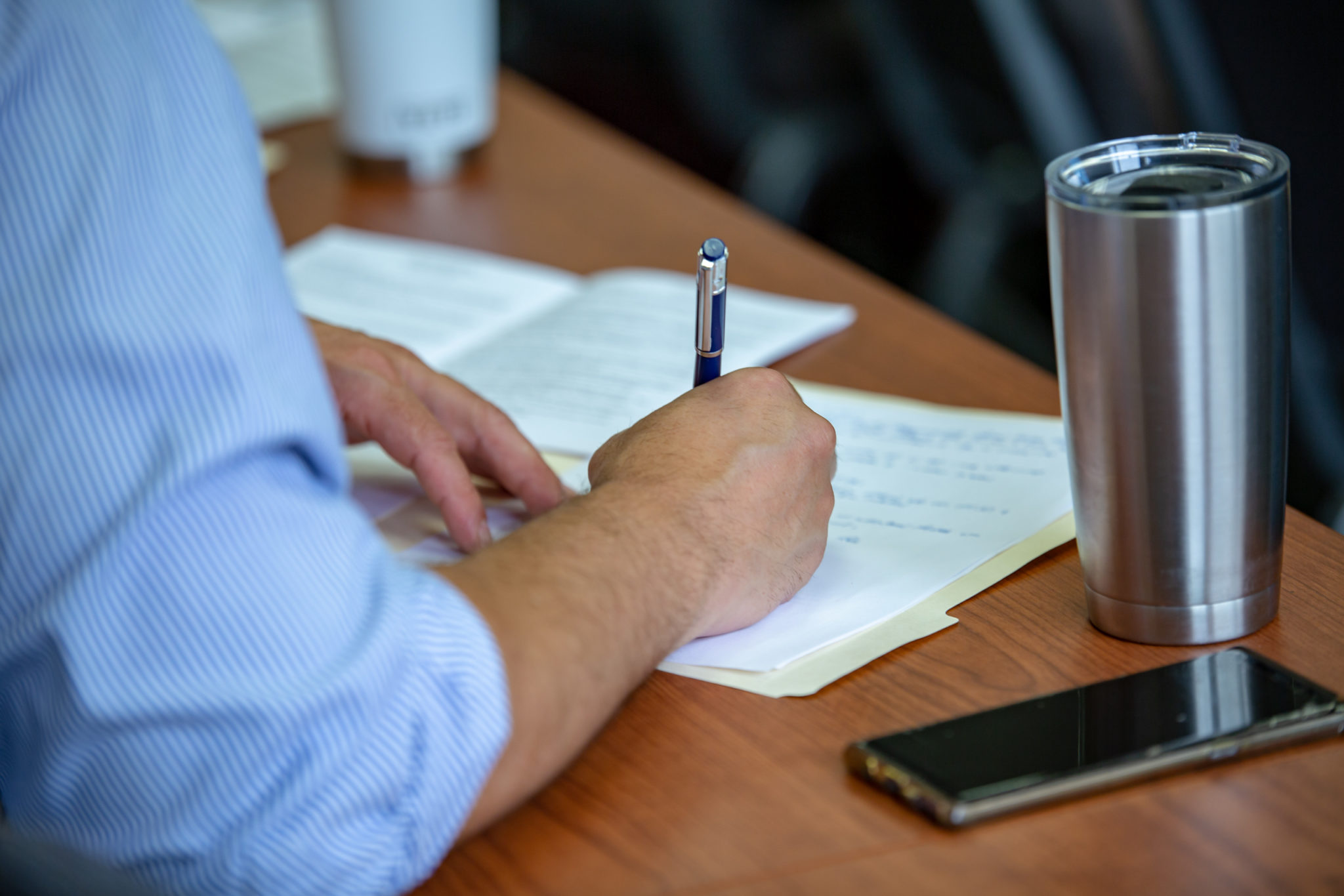 Transfer Equivalency Estimator
Use the Transfer Equivalency Estimator to get an estimate of how your previously earned credit hours may transfer to Mercer. This estimator tool is subject to revision as we continue to add new institutions and course equivalencies. The Transfer Equivalency Estimator does not provide a complete or official list of courses that will transfer to Mercer.
Mercer will evaluate all previously earned credits for transfer credit eligibility, including courses from institutions not included in the Transfer Equivalency Estimator.
Mercer University Transfer Credit Policy
The Fine Print
Mercer University offers courses across multiple locations and online. Courses offered in the adult undergraduate programs on the Atlanta campus, Douglas County Regional Academic Center, Henry County Regional Academic Center, and Macon campus are listed in the Mercer University Regional Academic Centers Catalog.
Mercer University will accept coursework with a grade of C or better that was completed at a college or university accredited by an institutional accreditor recognized by the U.S. Department of Education.
Transfer credit must come from a college or university accredited by an institutional accreditor recognized by the U.S. Department of Education.
Mercer University will not transfer any remedial courses.
A minimum of 32 credits must be earned at Mercer University to be eligible for graduation.
The maximum credit allowed from all two-year colleges attended is 64 credit hours.
Developmental and institutionally based courses will not be accepted for transfer credit.
Courses in programs not available at Mercer (e.g., vocational programs) will not be accepted.
Mercer Next
Mercer University partners with community colleges and technical schools to provide a pathway for students pursuing or holding an associate degree to transfer into one of Mercer's recognized and respected bachelor's degree programs. Are you ready for what's next?