International Students
We want Mercer to feel like home away from home.
Contact

Office of University Admissions

Atlanta, Douglas County, Henry County, Macon

Phone: 877.840.8599
Email: enroll@mercer.edu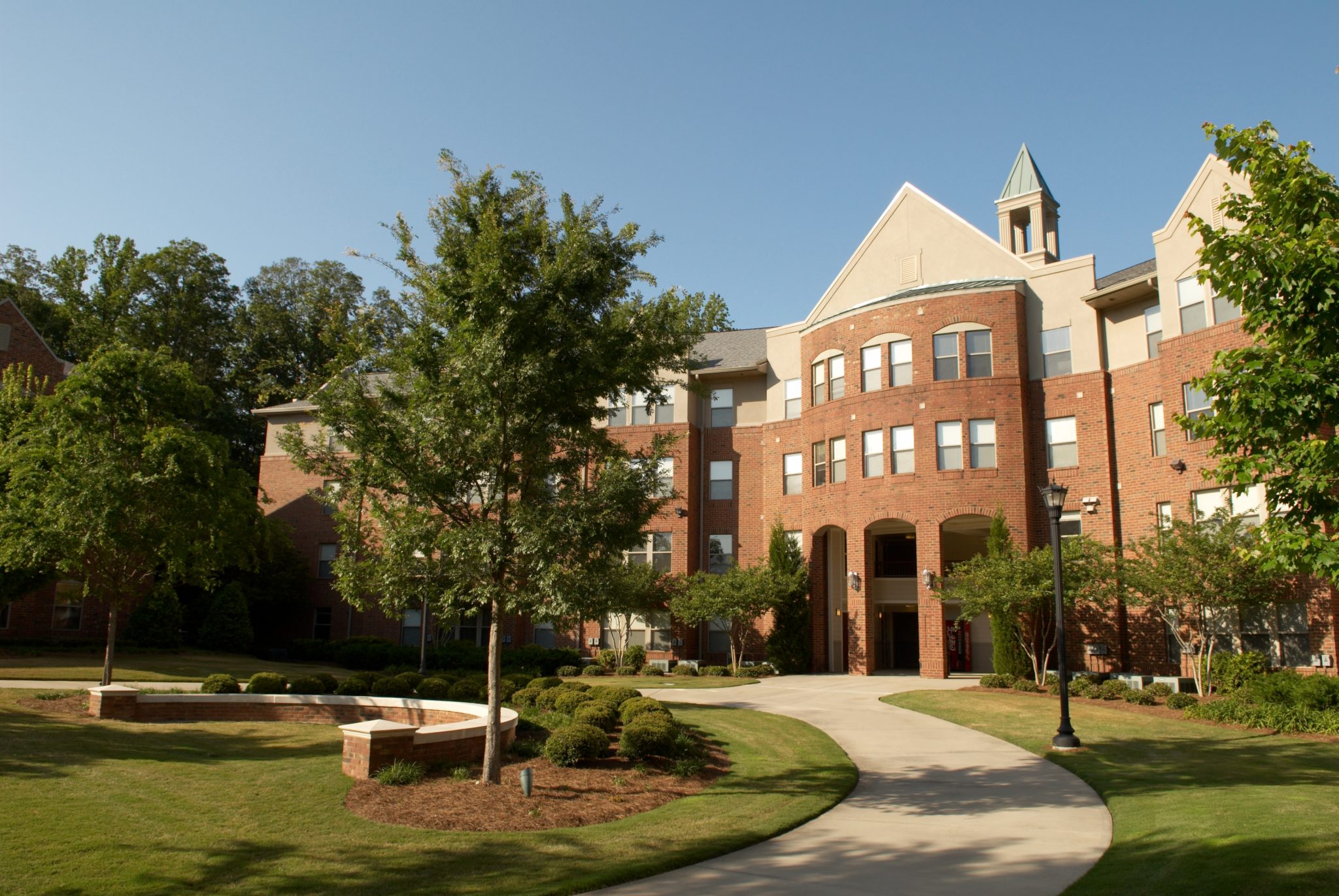 Preparing You for Life as a Mercer Bear
Our team of dedicated and knowledgeable staff members provide support to international students and strive to create a seamless transition into life as a Mercer student. And as you tap into a strong network of your peers, you can rest assured that you'll build the community that will enhance your stateside learning and living experience.
Additional Admission Requirements
for International Applicants
In addition to general requirements for admission into a Mercer program, international students will take additional steps listed below. For additional information, please consult the University catalog.
A. Evaluation of Foreign Credentials
Applicants who completed all or part of their education abroad are required to have their foreign educational credentials evaluated by an independent evaluation service. A Course-by-Course and Grade Point Average Equivalent Evaluation is required for admission. You must submit an official sealed copy of your evaluation with your application materials. We will accept evaluations from members of the National Association of Credential Evaluation (NACE).
B. Official Translations
Documents submitted in a language other than English must be accompanied by official translations.
C. Test of English as a Foreign Language (TOEFL) or International English Language Testing System (IELTS)
The TOEFL or IELTS is required for international applicants whose primary language is not English. The scores may not be more than two years old. Official score reports must be sent directly to the Office of Admissions by the Educational Testing Service. The Educational Testing Service institution code for submission of official score reports is 5025. Unofficial copies of the score report may be included with the application for initial review and evaluation. This does not replace the requirement of an official score report for those applicants who are offered admission. An official TOEFL score of at least 80, with at least 20 on each section, or an official IELTS score of at least 6.5 is required.
Exception: The TOEFL is not required of international applicants who have attended another U.S. institution and completed freshman English Composition I and II with grades of "C" or higher.
D. Financial Guarantee
International applicants who wish to obtain an I-20 for F-1 visa must include financial documentation showing ability to finance tuition and living expenses for one year. Financial documents must have a current date and indicate available funds of US$25,000*.
*This amount may differ based on tuition costs, and applicants should speak with an admissions counselor for further information.
E. Passport and Visa Requirements
A valid government-issued passport and a U.S.-issued F-1 Student Visa is required for any student enrolling at Mercer University who is not a citizen or permanent resident of the United States. (Copy of I-20 and I-94 if on an F-1 visa; copy of visa stamp and I-94 if on another type of visa; or copy of Resident Alien card [front and back] if classified as a Resident Alien.)